About
We believe that the idea is the first building block of a successful brand strategy
Working closely with our clients we develop strong ideas and strategies that incorporate a clear understanding of business objectives. This is achieved through extensive research, mind mapping, meetings, focus groups and creative thinking. All of our designers are encouraged to express ideas on paper first.
We feel very strongly that this approach enhances the thought process and places more emphasis on the concept. We constantly question and evaluate our thoughts and processes from the perspective of the end user, in turn generating a more robust solution for our clients.
We have built our reputation through delivering striking and effective brands that work.
Established in January 2007 in Consett, County Durham as a sole trader business, Echo Graphics is now a limited company employing five creative designers and web developers. Recent relocation to brand new studios at The HUB Workspace in Newton Aycliffe has enabled further expansion and collaboration with Au Fait Business and Marketing and Altius Online Marketing. These collaborative partnerships have allowed us to offer our clients a more flexible and responsive alternative to the traditional full service agency.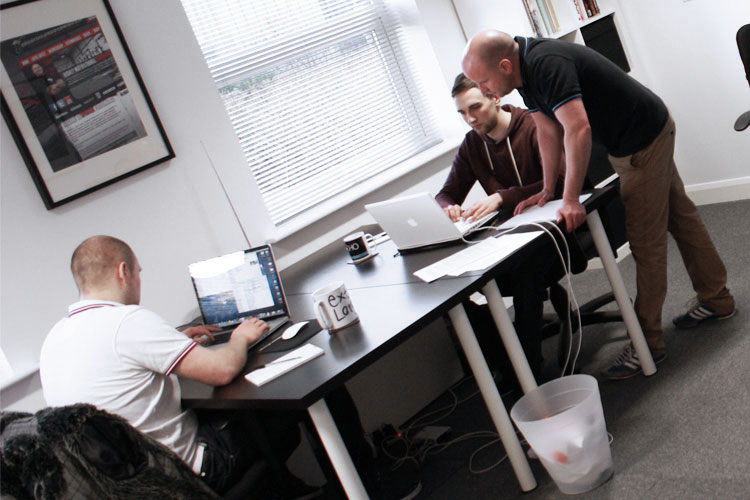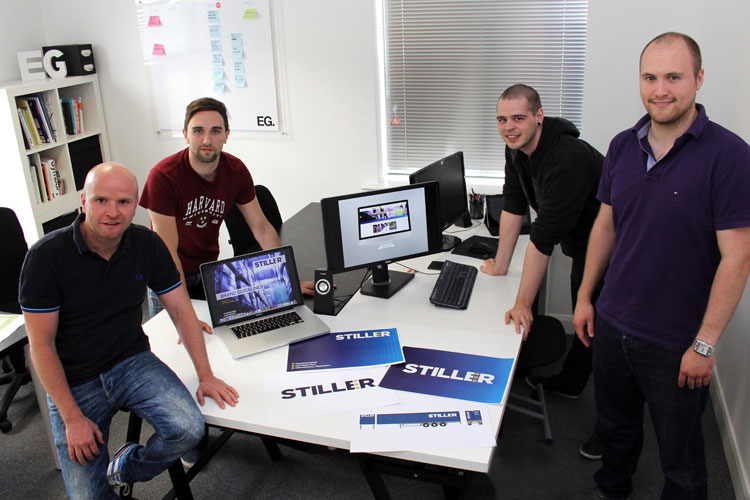 Services
We have built our reputation through delivering striking and effective brands that work.
Graphic Design
From conception, our core skill has been print based graphic design. Our style leans towards simple, elegant design with a strong emphasis on typography. Good graphic design in its simplest form, is understanding how to handle type. This knowledge and passion for typography underlies all our design solutions and is the foundation of all of our design work. We pride ourselves on the attention to detail we apply across our full range, from a business card to a financial report, a flyer to an exhibition stand, a Twitter background to a online store.
If your company, or orginisation, needs to promote itself via print based media and you don't know where to start, or alternatively you would like your existing brochures and marketing to be reviewed, why not come to see us? We would be more than happy to give advice, talk through options and put our experience to practice offering cost-effective solutions that not only look good, but work.
Brand Development
A brand is the very heart of a company, it is the gut feeling people have of any orginisation and is as valuable as any of any its assets, it represents the values, personality and style of an organisation. It is the emotional and psychological relationship you have with your customers. Strong brands elicit opinions, emotions and sometimes physiological responses from customers.
A strong brand identity is at the centre of this perception along with corporate consistency across all of your marketing activities and communications. Your brand is the blueprint of your customer experience, we can align your advertising and promotional activity with it, your brand must be truthful and it must be about you. We have extensive experience in brand development, supporting any organisation from those creating a brand for the first time to those looking to revitalise or update an existing brand.
Brand identity, brand guidelines, brand development, brand marketing, brand anything-and-everything, give us a call.
Web Development
Each and every company, orginisation or business entity needs its own website. Creating a site is getting simpler all the time, but getting a really great website design that looks good, works well and - most importantly - attracts your customers is a different matter altogether.
It is more than just having an online presence, your website is often the first contact a potential client will have with your company and it needs to reflect your brand well. When supplying an online solution we engage both creative designers and website developers in our studio, this partnership allows us to deliver fantastic-looking websites with a secure online marketing strategy that are technically brilliant. The functionality and performance of a site is key. Each site must convert and deliver. Having a site for the sake of is not enough. Whether it is to simply capture data, create brand awareness or sell products online, your website must have a positive impact on your business or what is the point?